Every time I chat with a new storage operator, one of their first questions is always, "who do you recommend for gates?" Their concern is valid: setting up a gate can be intimidating, and selecting the right access control system is crucial to the safety and security of your facility. So where to begin? Let's work through the process of selecting a gate access system from start to finish.
The three most popular gate styles for self storage facilities are slide gates, swing gates, and vertical pivot gates. The less popular barrier arm gates (like the kind you see at paid parking garages) are sometimes used to prevent tailgating into storage facilities and to monitor vehicle traffic.
Along with these gates come the need for an access system (commonly seen as a keypad) that controls who can enter and exit through the gate. In self storage, you want to be able to not only provide gate codes to renters, but also to revoke gate access from delinquent tenants. This is where gate access and security systems come in – there are a handful of gate security systems that communicate with your facility management software system to automatically revoke gate access from delinquent tenants, or to easily assign a gate code to new tenants.
When selecting a gate security and access control system for your self storage facility, consider the following factors to make sure you're choosing the right security for your business needs.
1. Research the local competition
Not sure what kind of amenities your gate access system needs to provide? Check out the gate systems (or lack thereof!) at your local competitors' storage facilities. If renters in your area are used to having high-security, digital gate access, you'll definitely want to make sure you're keeping up. If not, you should still consider utilizing a digital gate access system to help your facility stand out from the rest. While the upfront investment might be larger, your enhanced security and the convenience of digital access will allow you to charge a premium rate.
If you haven't already, now would also be a good time to do a little research on the crime trends in your area. This can be as simple as setting up an alert using SpotCrime or buddying up with a local police officer. It's important that your facility's gate access is up to par with competition and stands tough against any criminal behavior that's typical in your community.
2. Research gate providers
First things first, you'll need a gate. Whether you choose a slide gate, swing gates, vertical pivot gate, or barrier arm gate will depend on your facility's budget, security needs, and physical attributes, such as the slope and landscape of entry and exit areas. For example, if your driveway is on a steep incline, a swing gate might not work for the layout of your entrance – a vertical pivot gate might be better for your needs.
There are many gate choices available, with everything from solar-powered security gates to crash-proof, anti-ram barriers available for your storage facility. For added safety and convenience, many facilities also install a side gate for pedestrians, which allows tenants to enter on foot without going through the main vehicle entrance. This is very handy for facilities in urban areas with a lot of foot traffic.
Other things to consider? Maintenance and weather restrictions. If you're using a swing gate and you're in a region that gets heavy snow, you'll need to remove snow in the gate's path before using it to prevent damage. If you're a 24-hour access facility, this means you'll need to have a plan for snow removal lined up 24/7 during wintry months. In that case, it might just be easier to go with a vertical pivot gate, even if it's more expensive upfront.
Curious to find out more? Check out these popular self storage gate providers to see specs and prices for a gate install at your facility.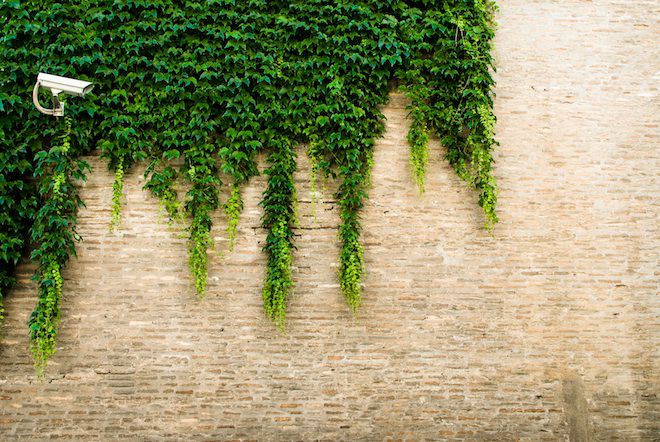 3. Assess your facility's security needs
Once you've scoped out the competitors and learned about crime trends in the area, you'll be able to put together a list of must-haves for your security system. This list will likely include gates and fencing, digital keypads, and cameras, but there are many more options. You may also want to include door alarms and electronic locks on your facility doors, which help to secure and monitor each individual storage unit door. If you have an elevator, you'll want to check out elevator controls that prevent tenants from accessing your office or retail areas after hours. Investing in motion-sensing or timer-activated lights can also help protect your facility from unwanted access after hours. Get a lot of storms in your area? You might also need a backup generator to provide emergency power to your climate controlled units and security systems during a weather event.
All of that security monitoring can take a lot of energy, so examine your facility's electrical system before making any big decisions. If you're taking over an existing facility, check out the site's historical power requirements to make sure your new features won't put a strain on your property's maintenance costs. If you're building, work with your contractor to design an energy-efficient way to power a modern security system on-site. With state-of-the-art security comes a premium price, so keep your ideal rent rate and overall facility budget in mind when choosing your security features.
4. Determine the access system requirements you'll need
To control gate access at your facility, you'll need hardware and software that work together seamlessly. Keep your ideal customer in mind when assessing gate access systems – their convenience and safety is of utmost importance. There are dozens of gate access and keypad features available, such as:
Bluetooth proximity readers
Key card access
LCD screens
Mobile entry apps
Pay-at-the-gate options
Wireless or wired keypads
Two-way intercoms
Touch screens
Video monitoring
Weather-resistant features
What features you choose will depend on the layout of your facility and your customers' comfort level with technology. If you're running an unmanned facility, consider how you'll monitor gate access. Some access systems allow you to view a full entry and exit history from your mobile device, or even open and shut your gate remotely from anywhere in the world, making it easy to keep an eye on your facility from a distance.
5. Check for integration with your facility management software
As a self storage owner, you'll use your gate access system and facility management software every single day. Make sure your facility management software integrates seamlessly with all the major gate access providers to save you time, money, and hassle. You do not want to be updating tenant profiles with gate information and restricting gate access to delinquent tenants manually – it'll take you hours every week! Automate the process by choosing a gate access system that integrates with your facility management software – this way, every time a new customer rents a unit online or at your facility's on-site kiosk, they'll receive a ready-to-use, custom gate code allowing them to move-in immediately.
The takeaway: Integrating your gate access system with your facility management software makes gate access ultra-convenient for both customers and managers. Don't skip this crucial step!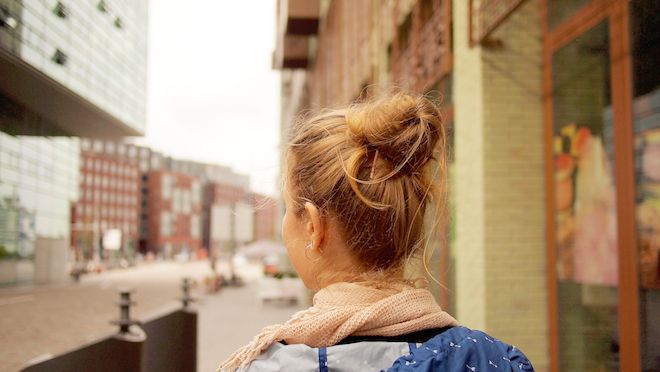 6. Talk to customers
Last but certainly not least, talk to customers to gauge how they're feeling. If you're an existing facility looking to renovate and upgrade your gate access or security features, ask current tenants how they think things could be improved, and how safe they feel accessing the facility after dark. You might be surprised to find out that your motion sensor lights turn off too quickly, leaving tenants in the dark as they're accessing their unit, or that your door alarms are too sensitive, startling tenants when they try to unlock their unit door. Whatever the issue may be, address it immediately. If one tenant is feeling unsafe or annoyed by inconvenient security issues, you can bet more tenants are feeling the same way.